Smile Makeover in Joliet, IL
Treat Your Smile to a Makeover!
As you age, life happens to your teeth. Whether discoloration from food and drink, damage due to trauma or decay, or just the wear and tear of having your teeth for decades, your mouth changes just as much as any part of you. For some patients, this means that their smile isn't what it used to be, or small flaws that used to be annoying are now more present and noticeable. When age has caught up with your otherwise healthy teeth, you should consider a smile makeover near Joliet, IL  from Shorewood Family Dental Care!
What is a Smile Makeover?
A smile makeover is any combination of cosmetic treatments that go into getting yourself a whole new smile. This can include any or all of our cosmetic procedures needed to get your smile exactly where you want it!
When you come to Shorewood Family Dental Care to plan your smile makeover, we'll start with a thorough exam to get a picture of your overall dental health. Once we know for sure that you're healthy and don't need any treatments outside of your smile makeover, you'll meet with your dentist to discuss your goals.
You and your dentist will work together to plan the perfect sequence of treatments needed to make your smile what you've always dreamed of. Once you arrive at a plan you're excited about, we'll schedule your first appointment, and you'll be ready to start on the road to a perfect set of teeth!
Previewing Your Results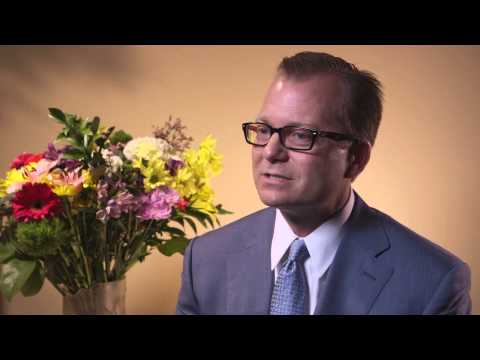 Read Transcript
A lot of times patients will come in and their main issue they want to discuss is they don't like how they look when they look in the mirror and when they smile. So consequently they don't smile. When they don't smile, they don't feel good about themselves and other people think they aren't so friendly when in fact, I'm sure they probably are. And so smile makeovers are a very individual thing. Some people come in with a picture from a magazine or how they used to look and say "this is what I want". Well there are different ways to get there and it all depends on what's going on underneath so it's not a one size fits all, very individual so we need to do a good exam on them to make sure what's in the foundation. How are the teeth, is there decay, how are the roots, how is the bone. So a smile makeover can range from somebody that comes in with a denture that has broken where we need to make a new denture all the way to we are going to do some gum contouring and crowns or veneers. The way we do it though is by taking models, we take photography, we really work with our lab to make sure we have a blueprint so that the patient knows that we can guide them along the way and they have a good idea what the finished product will look like. It's not a two appointment deal. There is a lot of discussion that goes into it and individualized personalization that we put along with it as well.
One of the greatest things about a smile makeover is the opportunity to preview your results. With all of the work going into your new smile, you want to be sure that you're getting exactly the look you want! Before we begin any treatments, we'll use an impression of your teeth to do a wax mockup of your mouth – you'll be able to get a perfect preview of your smile makeover!
If anything in your new smile doesn't meet with your expectations, we'll be able to make corrections and you can work with your dentist on a brand new plan. Once we are able to create a preview you find perfect, then we'll proceed with the first step in your makeover!
Am I a Candidate for a Smile Makeover?
To start the smile makeover process, you should be in good dental health. At your initial appointment, we'll do a full inspection of your teeth and gums, with X-rays if needed, to make sure you are ready for your dream smile. If you aren't, don't worry. We'll help restore your dental health and get you on track for your dream smile in no time at all with our Smile makeover in Shorewood, IL.
If you want to find out more about what would go into your smile makeover near Joliet, IL , or to start on your journey, call our office today at (815) 725-5991! You can also request an appointment using our online form. We hope to hear from you soon!