Meet Our Caring Dentists in Shorewood, IL
Robert Funk, DDS
Read Transcript
I went to University of Iowa in Iowa City, a big ten school. I grew up in Illinois but had a couple friends who had gone there and when we were doing our visits to campuses, I fell in love with the place. My main draw for that is that I knew they had pretty much every post grad program available so I was able to kind of explore and decide what I wanted to do. They also are well renowned for their dental school there and one of the nicest things about the dental school there is a lot of the farmers, it's a seasonal activity, so there is never a shortage of patients and it made it easier to get requirements done. After three years I was lucky enough to be accepted into dental school and took the DAT exam and so on and decided in my selection process that I would remain at the University of Iowa for dental school. It was an excellent experience, I already knew the campus well, I had a lot of support system there and so on and so forth. The dental school was fantastic. It was a small town feel at the University of Iowa and a lot of very nice people in the state of Iowa. So conscientious patients, the instructors were great, they were all there for the right reasons, not for their personal gain but to help the students learn which is why were were there of course. I would say that the system was set up for us to succeed. Dental school was difficult, however, they were truly concerned about 'did you get it, did you learn' versus just trying to pound you through the system. So after dental school then, because I had gone into dental school after the three years, I figured I had an extra year to play with and I wanted to gain more experience so that when I came out in private practice in the real world, that I was ready to go. So I went through what is called general practice residency, it is a hospital based program and you are a resident in the hospital. I went to Loyola University Hospital in Maywood, Illinois, a heavy trauma center, a Class I trauma center and lots of cases that we would never see here so for instance pathology or trauma that in dental school you learn about in the book, this is what is out there you will never see this in the real world well guess what, you don't see it in the real world because you see all those at the hospital in your residency. A great year. I learned how to communicate with other physicians, referring dentists and I really learned the importance of dentistry and overall health of your patients so it's not just teeth, you are taking care of the person and you happen to be doing the dental component of that. But I realized how much respect the dentist has from the physician in the community and I guess maybe I didn't realize that part before.
Dr. Rob Funk has been practicing dentistry in Shorewood since 1992. He greatly values the relationships with patients that he's developed over the years and finds it a privilege to be able to have a positive impact on the lives of so many people.
As a premier dentist in Shorewood IL, Dr. Funk has created an environment with a personal touch and a welcoming atmosphere. As a proponent of changing the attitudes surrounding dentistry, Dr. Funk has worked hard to show patients that caring for their teeth can be an enjoyable, rewarding experience. Creating a friendly and fun atmosphere, he says, helps patients feel good about coming to our practice.
Dr. Funk attended the University of Iowa, where he earned his Doctorate of Dental Surgery in 1991. He did his residency, which he completed in 1992, in hospital and trauma dentistry at Loyola University Medical Center. Being a lifelong resident of the Joliet area, he then returned home to become a practicing dentist in Shorewood. Soon after, he became an owner of Shorewood Family Dental Care, and him and his family remain Shorewood residents.
When not in the office providing our patients with outstanding and caring dental service, Dr. Funk enjoys a variety of outdoor sports and activities. He is an avid runner and a fisherman, and he enjoys traveling with his family.
Organizations & Certifications
Dr. Funk has earned a variety of continuing education certifications and has joined a number of prestigious professional organizations since he started practicing.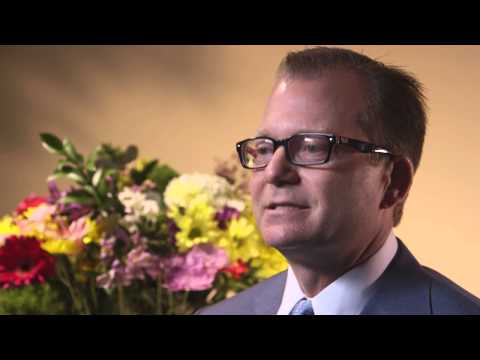 Read Transcript
I grew up working in my dad's stores, he owned several drug stores and I got to learn all about customer service and putting in the time necessary to take care of people. I discovered during that time though I wanted to have a little more hands on, rather not so much dealing with the product but actually hands on, face to face with the patients and dentistry seemed to be a good melding of my experience from growing up learning about business ownership and what it takes to make things work there along with the hands on component of being face to face with people and that's the main reason I went into it.
Certificate in IV Sedation, Montefiore Hospital, Bronx, NY, 2004
Certificate in Dental Implants and Prosthetic Implant Restoration, Misch Implant Institute at Temple University, 2005
Certified by the Academy of Laser Dentistry, 2007
Cosmetic Dentistry training for Advanced Dental Studies, Las Vegas Institute
Invisalign® Premier Provider
Six Month Smiles Orthodontics
Dental Organization for Conscious Sedation (DOCS)
Mini Implant Certification, Temple University, 2004
Academy of General Dentistry
American Dental Association
Illinois State Dental Society
Will County Dental Society
Chicago Dental Society
Dawson Academy Certification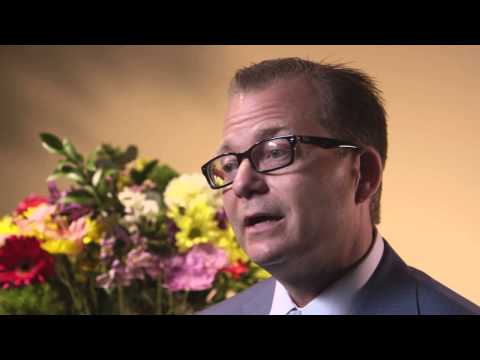 Read Transcript
Our philosophy is all about prevention. Some people will come here to our office and say "wow, I've never had an exam like that, I've never had a cleaning like that". Well the fact is that once you are out in the real world in private practice, you can kind of do things however you want. Unfortunately, not everyone follows even the ADA guidelines so for us, if we see a problem starting, we are going to tell you exactly what it is, what are the consequences of not treating it. It is your choice to make that decision whether you want to do the treatment or not. I think some offices are rather than proactive and preventive as we are, they are reactive, they wait for you to come, oh I have a loose tooth. Yes now you have periodontal disease and you are going to lose your teeth, well it's kind of too late. We owe it to our patients to use our knowledge and expertise to inform them. It's up to them to make that educated choice and decision for themselves. We respect whatever decision they make. A lot of times people want to do all the treatment and that's fantastic, that's what they need. We are here to coach them and urge them to get what they need. However, if they had said they don't want to do it, that's their choice as well. We don't beat them up too much for that either.
Dr. Funk believes in being engaged in his community. He has served:
On the boards of directors for the Will County Dental Society.
Joliet Region Chamber of Commerce.
The Shorewood Area Chamber of Commerce.
Joliet Noon Lions Club.
The United Way Boys & Girls Club and is a volunteer with the Will-Grundy Medical Clinic.
Henry Vicioso, DDS
Dr. Vicioso's unwavering passion for quality patient care started in dental school. He believes in building a relationship of trust between dentist and patient – a bond that he feels proud to watch grow as his patients experience a new sense of confidence and happiness with their dental work. He sees dentistry as one more way to better your overall health and works hard to help patients understand the bond between their teeth and the rest of their body.
Dr. Vicioso also believes in the quality of dentistry that comes along with having an outstanding team. He believes that an office with a family-like atmosphere will be better for patients, who are cared for like people and not numbers.
Starting off studying Electronics Engineering Technology at DeVry, Dr. Vicioso later attended Loyola University of Chicago, where he completed a Bachelor of Science in Biology in 1986. He went on to earn his Doctorate of Dental Surgery from the University of Illinois in 1990 and finished his postdoctoral training in 1991. With his engineering background and advanced dental training, you can be sure his eye for precision will greatly benefit your smile.
Dr. Vicioso lives in Joliet with his wife, Amy, and his two dogs, Louie V and Eleanor. When he isn't busy changing our patients' lives, he likes to spend his time traveling, bike riding, and racing vintage cars.
Organizations & Certifications
Dr. Vicioso has a profound commitment to continuing his education through training and additional certification, as well as membership in various professional organizations.
Cosmetic and Reconstructive Training, Las Vegas Institute for Advanced Dental Studies, 2004
IMTEC Mini Implant Certificate, Temple University Maurice H. Kornberg School of Dentistry, 2004
Invisalign® Premier Provider, 2006
Periodontal Surgery Training, Indiana University School of Dentistry, 2007
Postdoctorate Training, Illinois Society of Orthodontists, 2008
Academy of Laser Dentistry, Certified, 2009
Pride Institute Continuing Education
Nobel Implant Practicum, 2011-2012
Rondeau Seminars on Orthodontics for the General Practitioner, 2010-2012
International Association of Orthodontics
Will County Dental Society
Illinois Dental Society
American Dental Association
Recognizing that many patients of Shorewood Family Dental Care are his neighbors, Dr. Vicioso loves giving back to our community. As a dentist in Shorewood, Dr. Vicioso is active in the following:
Shorewood Area Chamber of Commerce.
Will Buy Local.
The C.W. Avery Family YMCA.
Joliet Junior Woman's Club.
Boys and Girls Club of Joliet.
Holly Club.
Centers for Disability Services.
Shorewood HUGS.
The Disability Resource Center.
He is also proud to have served on the executive board of, and volunteer his expert dental services at, the Will-Grundy Medical Clinic.
Gina Bruck, DDS
Dr. Bruck is the kind of dentist in Shorewood that you want in your corner. She never stops pushing herself to be the best dentist she can be. Improving a patient's quality of life through dentistry is Dr. Bruck's number one goal. She strives to bring her passion for dentistry to everyone she has the pleasure to treat.
Dr. Bruck brings her drive and energy to everything she does at Shorewood Family Dental Care. She loves seeing the great results she creates and enjoys working with our talented staff to meet and exceed every patient's needs.
Dr. Bruck attended the University of Illinois at Urbana–Champaign in 1997 for her undergraduate education and completed her Doctorate of Dental Surgery at the University of Illinois at Chicago College of Dentistry in 2001.
When not bringing perfect smiles to our patients, Dr. Bruck still doesn't slow down. She enjoys running and has done several half marathons! Dr. Bruck also enjoys traveling and spending time with friends and family.
She lives in Ottawa, where her family has deep roots in dentistry as the founders of Ottawa Dental Laboratory. Dr. Bruck is proud to be a third-generation legacy in dentistry, as her father was the porcelain technician for 40 years at ODL. Started as a one-man operation in 1937 by her grandfather, it has evolved into one of the Midwest's most formidable leaders in the advancement of dental technology. Some of the ways Dr. Bruck has been able to adapt these innovations into her daily practice include digital scanning and 3-D printing, both of which are revolutionizing dentistry.
Organizations & Certifications
Knowing that technology in the dental industry is constantly evolving, Dr. Bruck has committed herself to a diverse and thorough amount of continuing education. She continues to attend courses and stays active in several professional organizations.
The Las Vegas Institute Clinical Curriculum on Lasers, 2009
The Frank Spear Institute at the Scottsdale Center for Dentistry on Occlusion, 2009
Postdoctorate Training, Pediatrics, University of Minnesota School of Dentistry, 2007
Academy of Laser Dentistry, Certified, 2009
Pride Institute Continuing Education, 2010
Nobel Implant Practicum, 2011-2012
Rondeau Seminars on Orthodontics for the General Practitioner, 2010-2012
International Association of Orthodontics
Chicago Dental Society
Will County Dental Society
Illinois Dental Society
American Dental Association
With a community as close as ours, Dr. Bruck knows that giving back is important to everyone. She is proud to be part of a team that contributes to so many local charities.