Dental Anxiety? Let Us Help You Relax!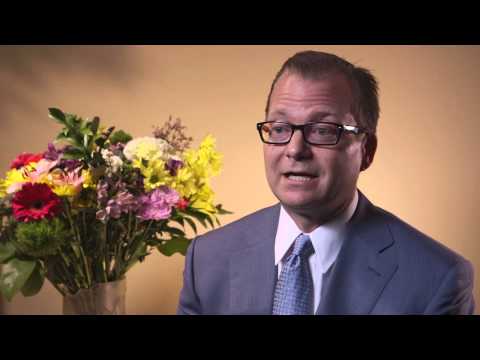 Read Transcript
Dental fear and dental phobia, I would say that's the majority of the people that come in the office. I think first when they walk in the door they are comforted to see there is a smiling face to greet them. We're the opposite of the sliding glass door that opens and says "what do you want", that never happens here. From there then it is an inviting relaxed atmosphere. People are smiling and hopefully having a good time, when they are here, as much as we can. But really it is about treating the person as a person and not just treating their teeth. Certain people need the gas, the laughing gas, (inaudible). We do have that in every room whether it's for a cleaning, filling or something more. We also have the warm neck pillows which really help but I find it is really about the people talking to people and taking care of them. I offer IV sedation as well so that's been an excellent protocol for people who just have been traumatized in the past from previous experiences elsewhere and it is a very predictable IV sedation. It is the same medication that has been used for 35 years in the U.S. I have been doing it for about 10 years, it is very predictable, people come in and I see only that person for their treatment. Most patients do their whole mouth at one time and it has worked very, very well for us.
Being scared of the dentist is one of the most commonly reported fears out there. Some may even call it a phobia! Has dental anxiety been keeping you away from the dentist for a long time? In many cases, skipping out on regular dental care can just make your fears worse. What if you are getting lectures for being absent?
At Shorewood Family Dental Care, we understand how frightening visiting the dentist can be. The environment is unfamiliar, and dental care might hurt! We try to make your dental care experience the best it can be by relieving dental anxiety in Shorewood, IL. To do so, we have different options available to help you feel a bit more at ease. We can offer you comfort items as well as different sedation options to relieve your dental anxiety in Shorewood, IL. Best of all, our caring staff is here to make sure you are okay with every step of your treatment!
Comfort Items to Ease Your Visit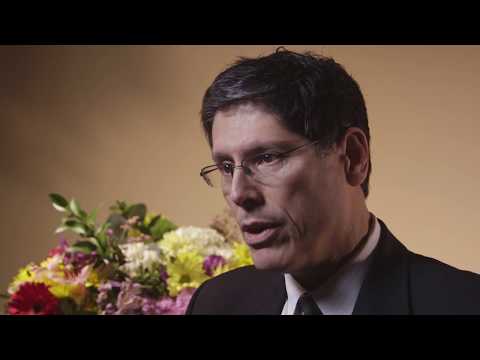 Read Transcript
You know it basically starts at the front desk. You know we have a great team up front. They will observe our patients and they will let us know if they are anxious, if they are a new patient or a pre-existing patient, we can tell what kind of a mood they are in and we also asked them what is important for them. So when we do take our patients back, whether they are a new patient or a returning patient, we know what is expected of them, whether it be that a granddaughter just graduated from high school or there has been a death in the family, you know we are aware of these things and they are our family too. Working with our patients, as a human being, you know one on one, that is the important part and when our patients do come in, we try our best to make them feel comfortable.
Lying in the dentist chair can get a bit uncomfortable, not to mention it might feel cold in our office! To help you feel comfortable, we can offer a neck pillow as well as a blanket. Sometimes just feeling warm and cozy is all you need!
We also have TVs mounted on the ceiling of each operatory room. This way, there is no need to focus on your dental care when you can just watch a show!
Sedation Options for Dental Anxiety
When a blanket, pillow, or television just won't do it, we can offer several different sedation options to help make your appointment more pleasant. Depending on the type of procedure you're having, some sedation options will be better than others. We're happy to discuss the safety and efficacy of each available option.
Laughing Gas
This is our most commonly used method of sedation and is the lowest level. Recovery only takes a few breaths, and you can even drive yourself home from your appointment. It's safe, easy to use, and has no after-effects!
This light form of sedation is delivered through a mask placed over your nose. The effects generally only take a couple of minutes to be felt. Afterwards, patients frequently report a bit of light-headedness, tingly or heavy limbs, and a sense of relaxation. You won't be unconscious during your procedure, but you won't be nervous!
Oral Conscious Sedation
This is the use of a sedative pill to help you relax. One of several oral sedation drugs (often Valium), is prescribed by your dentist before your procedure and is taken before you come to the office.
The benefits of oral sedation are twofold. Not only does the sedative make you drowsy and relieve anxiety, but it also has a mild amnesiac effect. Meaning, that while you're awake for the procedure, you probably won't remember it!
While you will likely remain conscious the entire time you are under the effects of the oral sedative, we require that you bring another person with you to drive you to and from your appointment. Oral sedatives generally last several hours, so you won't be able to drive safely.
IV Sedation Experience
This is our strongest option and can only be delivered by a trained and licensed dentist. Fortunately for you, Dr. Funk has been licensed and providing sedation to patients for over 10 years!
IV sedation used at our Shorewood office won't knock you out. You'll be conscious, but the sedative and amnesia-inducing properties of the sedative are so strong that you likely won't remember a thing. We'll start the IV, you will feel yourself relaxing, and then wake up with your procedure complete!
Like oral sedation, we'll require you to bring a driver with you.
Relieving Dental Anxiety In Children
We believe in starting dentistry early, but the dentist is often terrifying for kids. For many young people, this is the case, but it doesn't have to be! If going to the dentist scares your child, we can offer some tips to help them learn to think of us as allies in healthy, life-long dental care!
Start their treatment early. The sooner your child sees a dentist, the more normal dental care will be.
Bring them by for a visit! Children can be scared of unfamiliar places, so why not drop by before their first appointment? By meeting our staff and your child's new dentist, they'll know where they're going and feel a bit more at ease.
Healthy teeth are important! By reinforcing this, your child will know that the dentist is necessary, just like a general doctor.
Don't over-explain care. By mentioning the more unpleasant parts of a dental appointment, you're just going to raise questions and fears.
Your child's dental health is important. By making dental appointments normal from an early age, you can help your child feel at ease with their oral health and make their teeth last a lifetime!
If you have any questions about options for relieving dental anxiety don't hesitate to call us at (815) 725-5991! You can also reach us using our online contact form! We look forward to giving you a relaxing, anxiety-free dental experience!